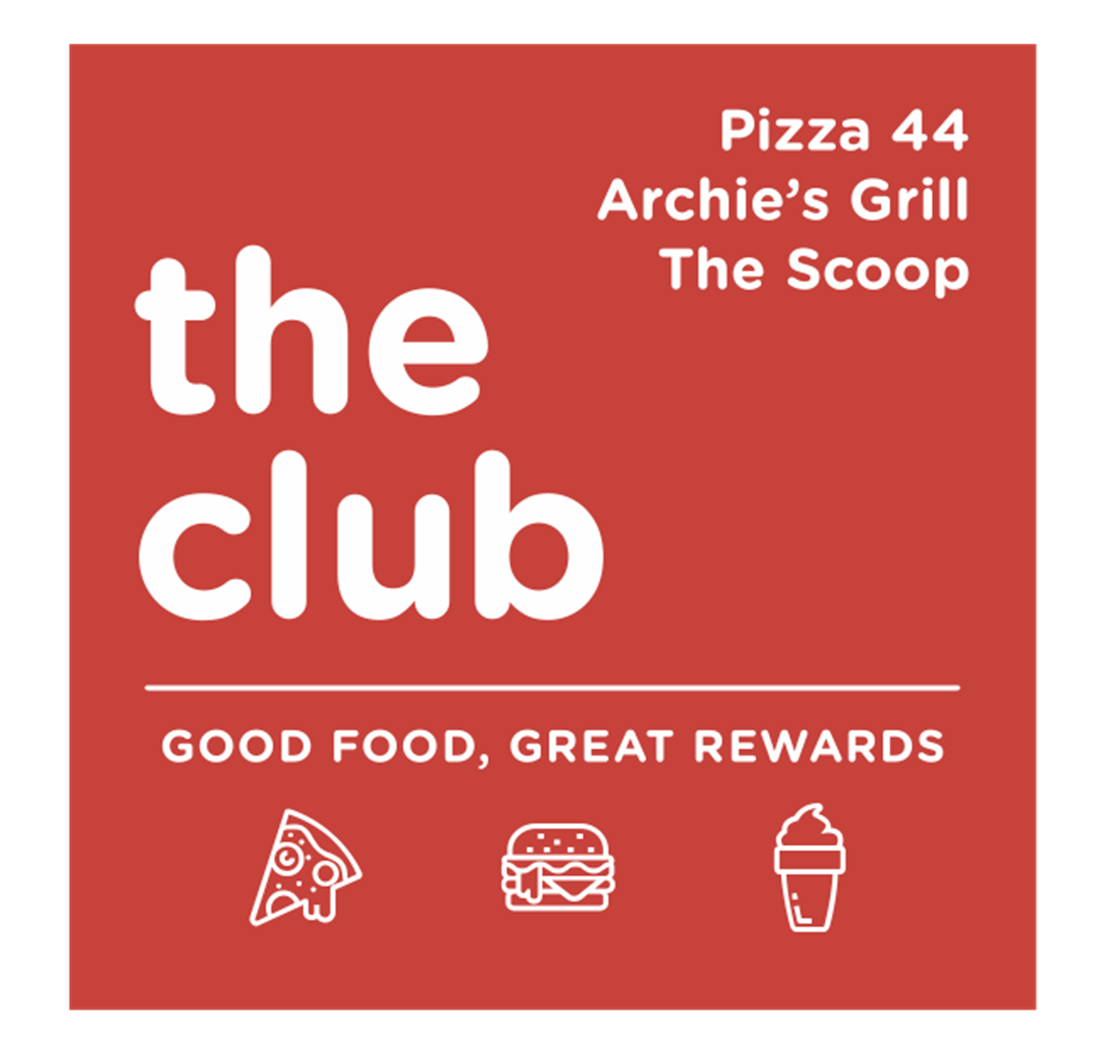 The Club
Join today! Get 50 points just for signing up.
You will earn 1 point for every dollar you spend at Archie's, Pizza 44 or The Scoop. Our handy app makes it so easy for you to keep track and then redeem!
Sign up online or get The Club Rewards app in The App Store or Google Play. We will keep you updated via email on special promotions to earn more points. Please remember, you must have the app in order to track your rewards and get your reward vouchers to use.